Human Anatomy VR
Human Anatomy delivers the most immersive human anatomical experience available designed for medical and nursing schools, universities, healthcare systems, medical associations, and healthcare practitioners. Participants can share knowledge across their system using multiuser mode. Feature rich content is delivered in a deeply engaging experience with excellent graphics, innovative presentation, and visual delivery.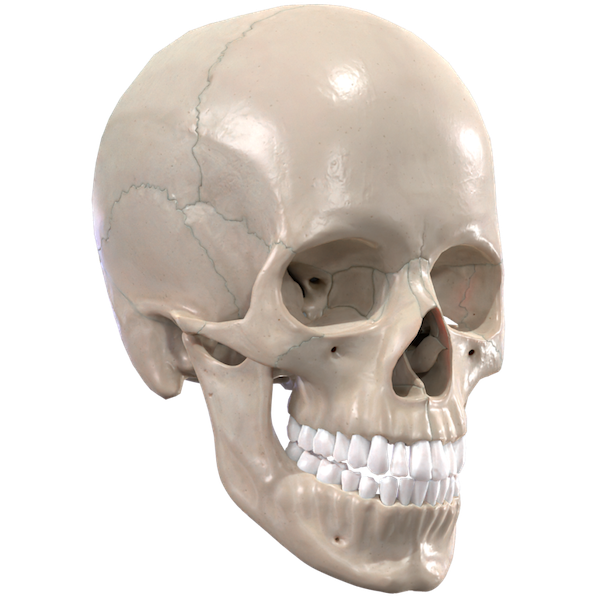 More than 13 000 structures
The software provides enhanced teaching and learning options including, 15 human body systems with more than 13 000 realistic anatomical structures designed by medical professionals. Bone mapping with more than 4500 bone markings organized into parts, surfaces, borders, origin and insertion points, and landmarks.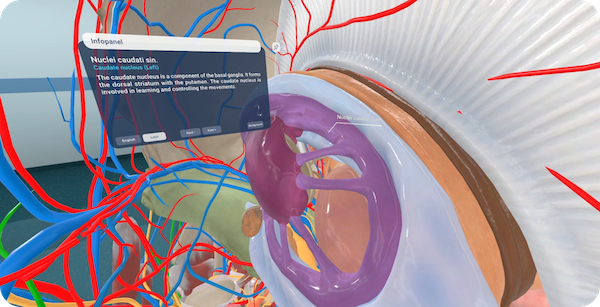 Ant mode
Look deep into the human anatomy to reveal the slightest details with Ant mode. The user virtually shrinks in size and travels through the human body revealing the most discrete details.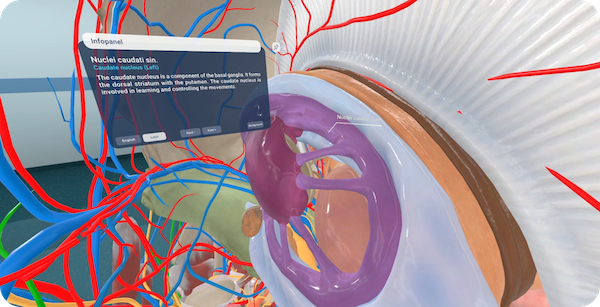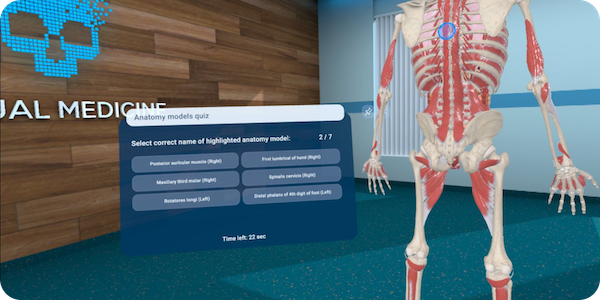 Test and Quizzes
Test your knowledge with Tests and Quizzes directly in VR – anyplace and anytime.

The advanced tech enables you to perfectly concentrate on the test, with answers automatically assessed upon completion. Wrong answers can be redone – ideal preparation to pass an exam.
AR Anatomy
AR Anatomy represents our comprehensive educational package utilizing mobile, tablet, and desktop/laptop devices. It contains all human body systems (skeletal, muscular, nervous, cardiovascular, respiratory, digestive, reproductive, lymphatic, and connective tissues, etc.) with a number of functions and interactions including combine, layer, highlight and much more. With the advanced AR Mode, you can place a 3D model of a human body model in a real-world environment.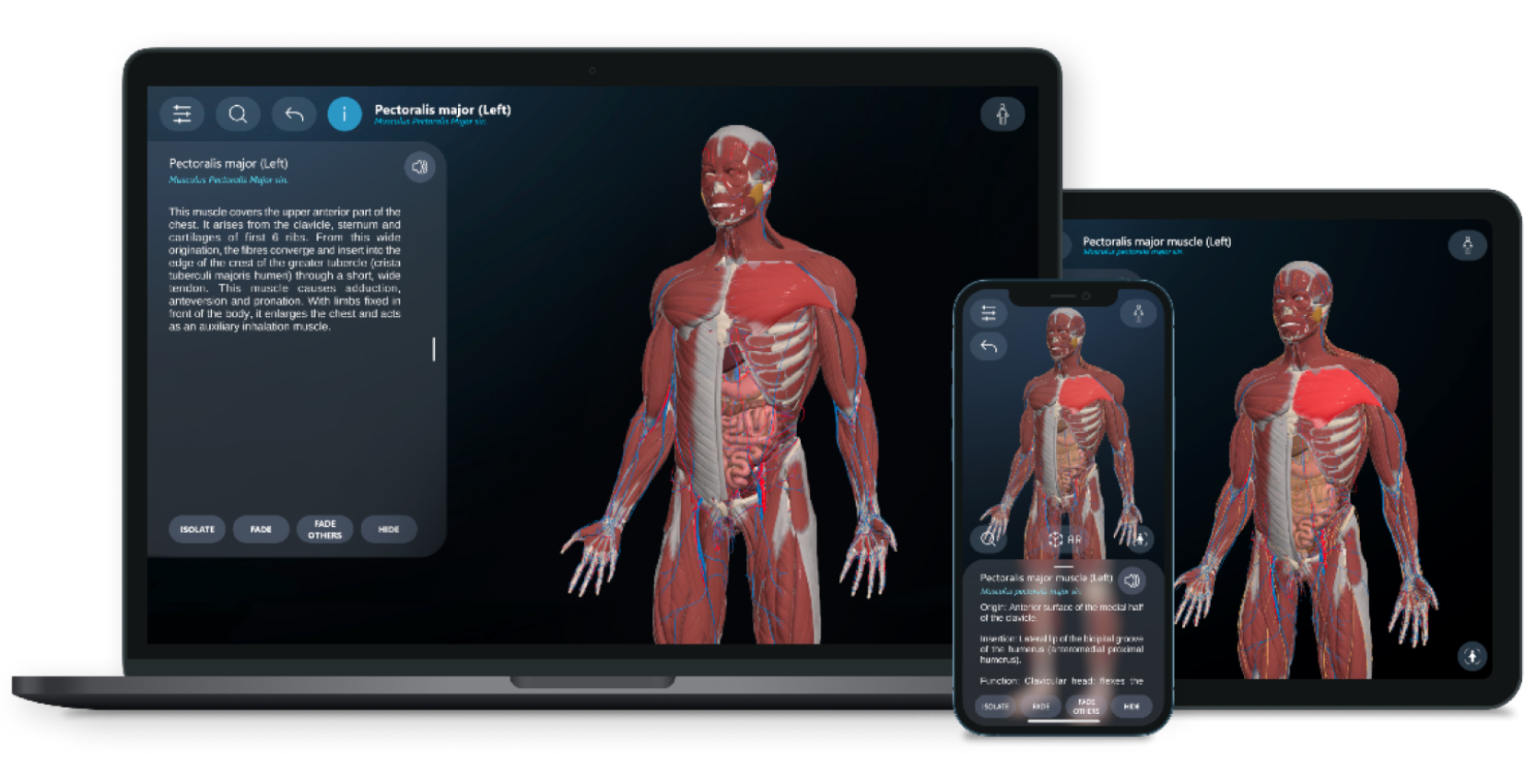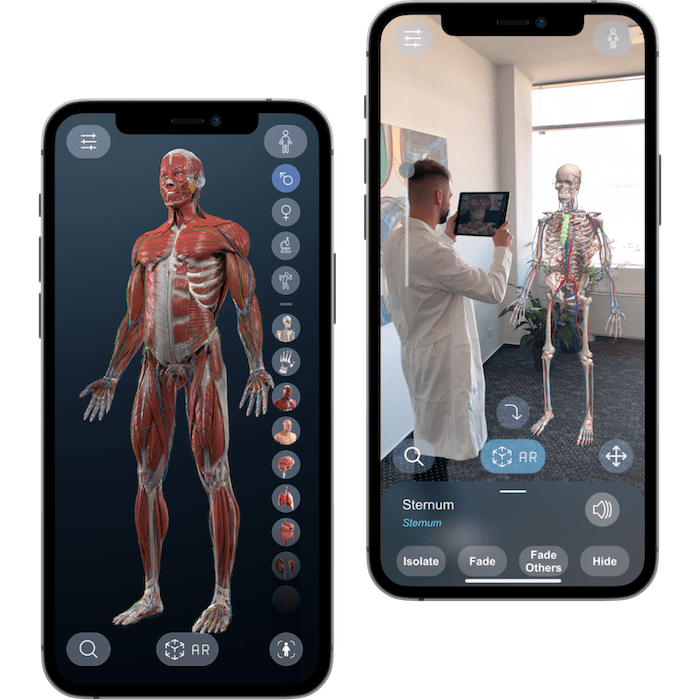 Augmented Reality
Don't have a virtual reality headset? No problem.

Our expanded reality mode enables you to position anatomical models directly in your real world environment. Thus, these 3D models have their actual size.

More than 13,000 structures and animations with detailed descriptions in your pocket – anytime and anyplace.