AR Anatomy
AR Anatomy represents our comprehensive educational package utilizing mobile, tablet, and desk / laptop devices. It contains all human body systems (skeletal, muscular, nervous, cardiovascular, respiratory, digestive, reproductive, lymphatic, and connective tissues, etc.) with multiple function interaction including combine, layer, and highlight capabilities. With the advanced AR Mode, you can position a human body model in a real-world environment.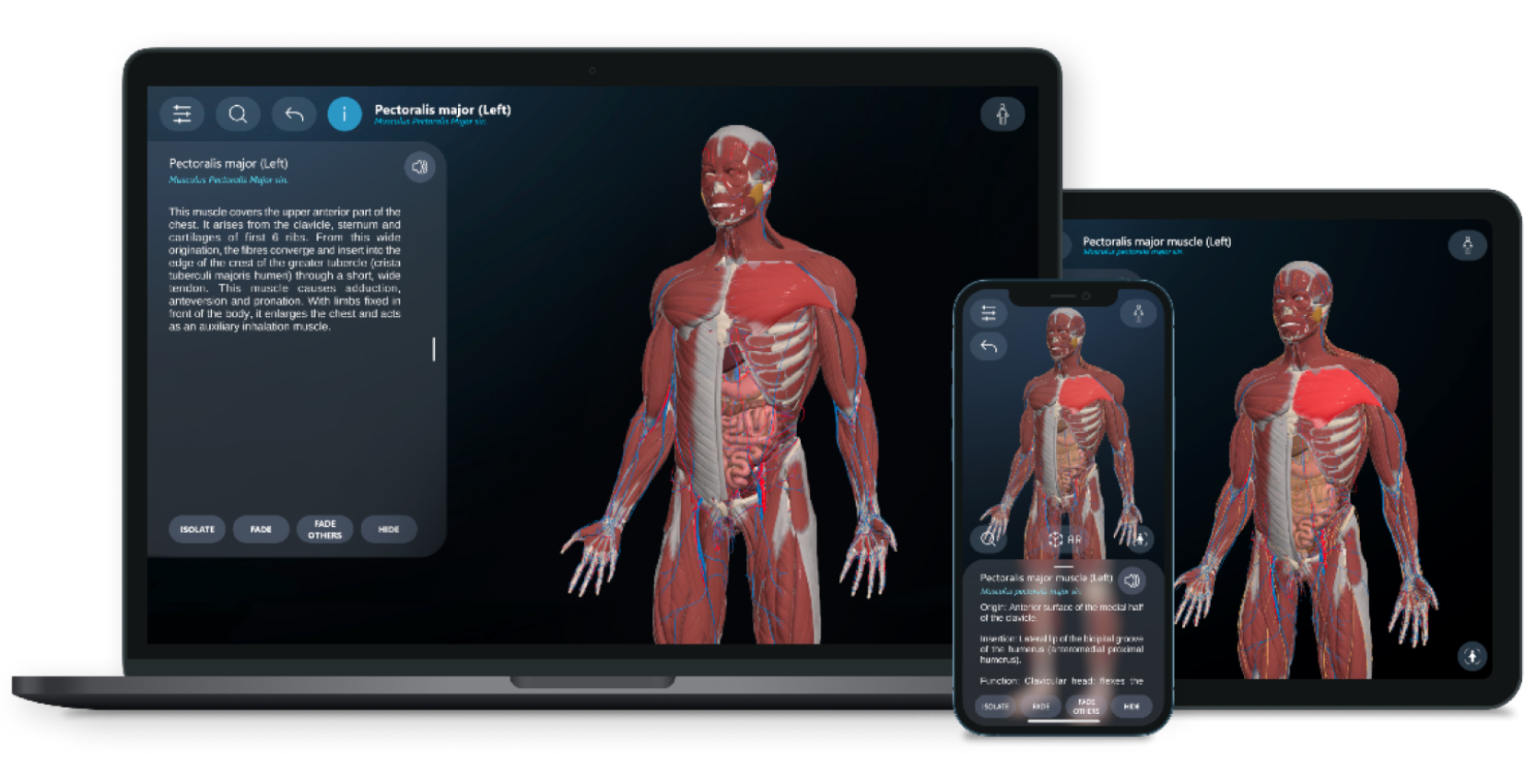 Crossplatform Multi-User
The user license for universities and secondary schools features the cross-platform Multi-User collaboration mode, which allows lecturing to students who connect to the teacher's online lecture. All connected students will see real-time video streaming, and hear the lecturer's streamed voice.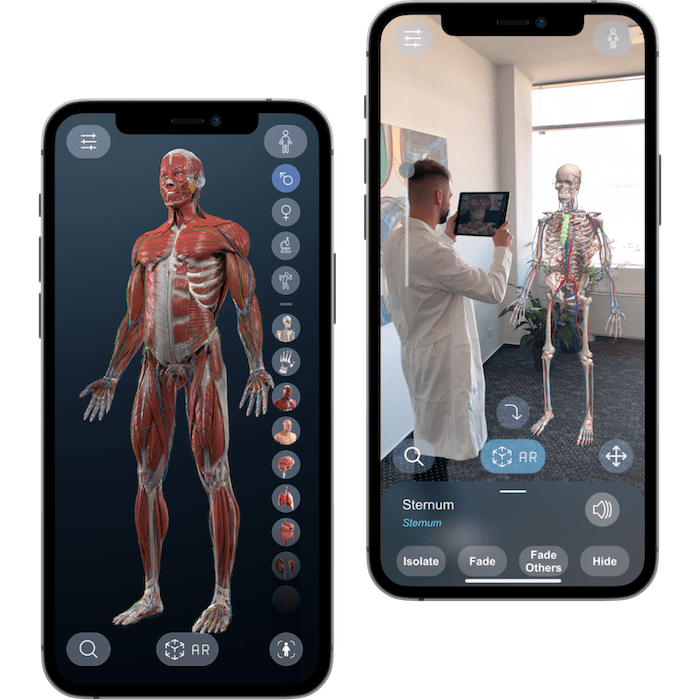 Augmented Reality
Don't have a VR headset? Not a problem.

Our augmented reality mode enables you to place anatomical models directly in your real-world environment. These 3D anatomical models are displayed in their actual size.

More than 13,000 structures and animations accompanied with detailed descriptions, right in your pocket – anytime and anyplace.