Human Anatomy VR
Human Anatomy VR delivers the most immersive human anatomical experience available, specially designed for medical and nursing schools, universities, healthcare systems, medical associations, libraries and healthcare practitioners. Participants can share knowledge across their system using Multi-user mode. Feature rich content of our application is delivered in a deeply engaging experience with excellent graphics and innovative presentation.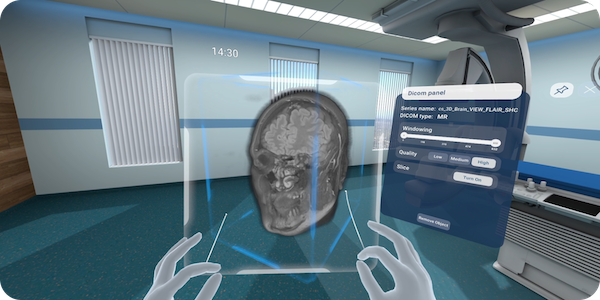 DICOM viewer
Human Anatomy VR 2022's innovative algorithms can restore 2D CT and MRI scan series, and create a 3D model that you can see in VR as if the patient were right in front of you.

The advanced Cutting feature allows you to cut the model in real time in any plane to access all internal structures. Select any tissue type with the Windowing function.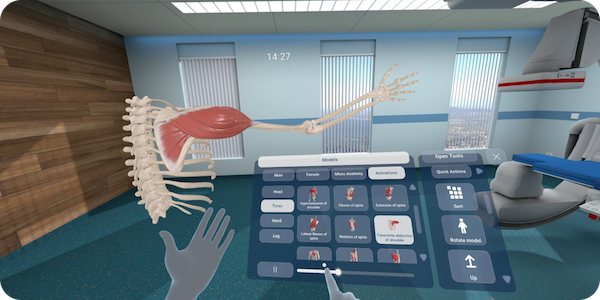 Body actions
More than 500 motion animations are ready to be studied, from any angle, for visualizations unlike any other format.

Animations can be viewed in special high detail mode (Ant mode) with other connected users.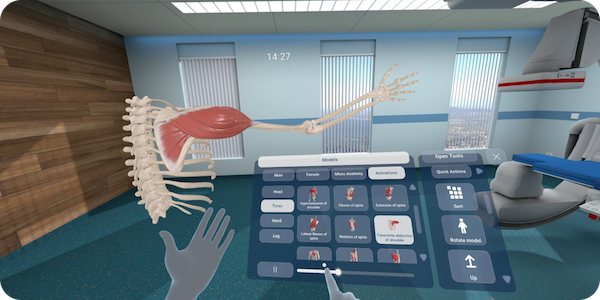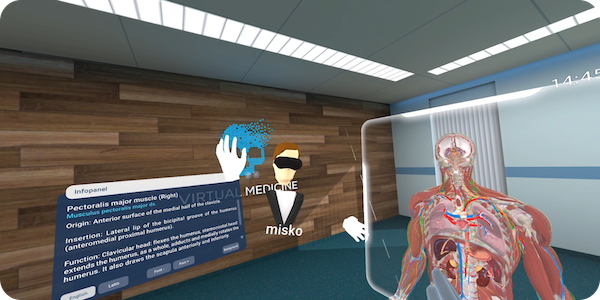 Multi-user collaboration
Save time and money. Meet, work and study together – even during lockdown. The Multi-user collaboration function allows you to connect up to 100 people in a single room, where you can organize a lecture for your patients, colleagues or students.

3D Avatars enable you to see and hear every connected user as if you're together in the room – wherever in the world that user is.
AR Anatomy
AR Anatomy represents our comprehensive educational package utilizing mobile, tablet, and desk / laptop devices. It contains all human body systems (skeletal, muscular, nervous, cardiovascular, respiratory, digestive, reproductive, lymphatic, and connective tissues, etc.) with multiple function interaction including combine, layer, and highlight capabilities. With the advanced AR Mode, you can position a human body model in a real-world environment.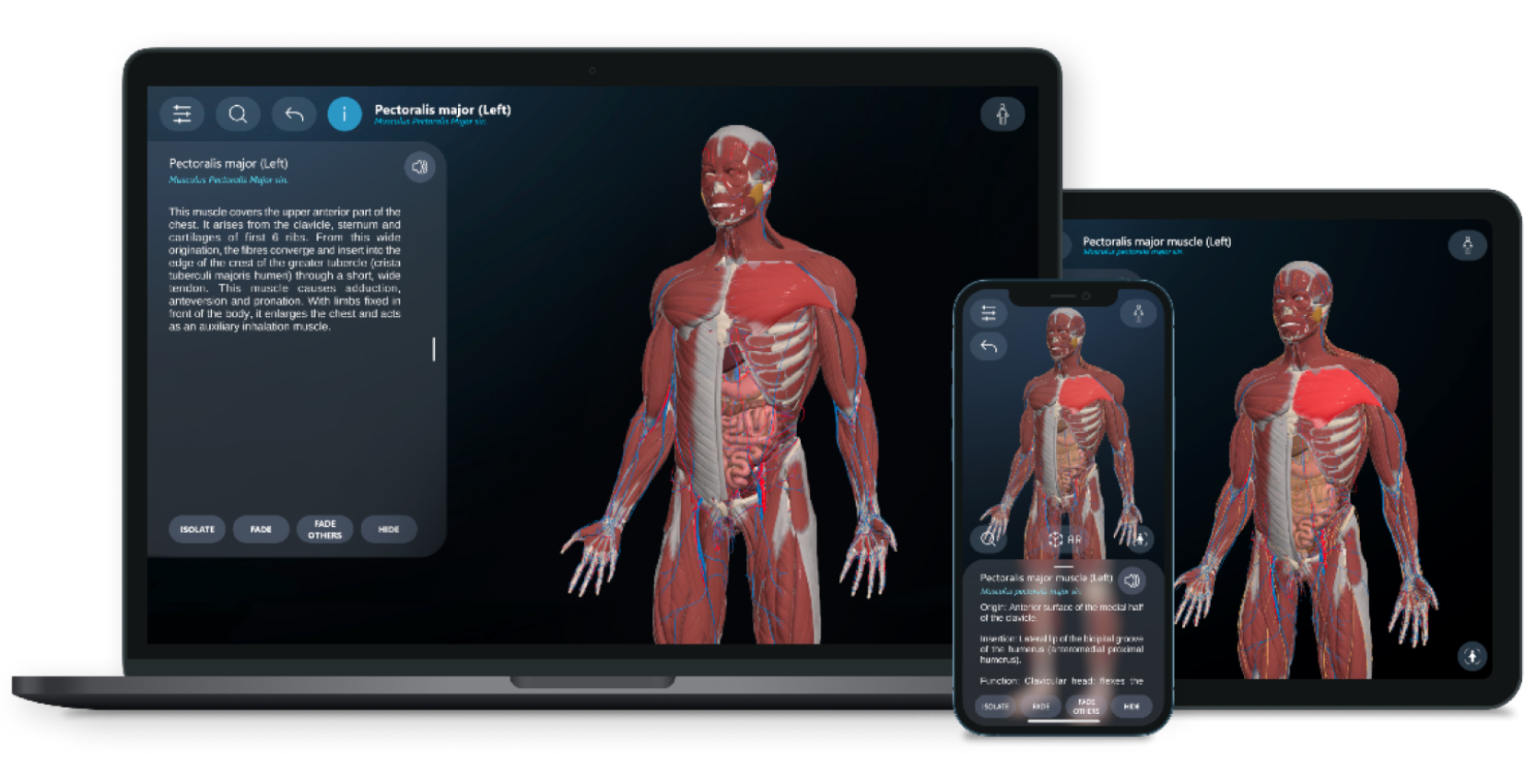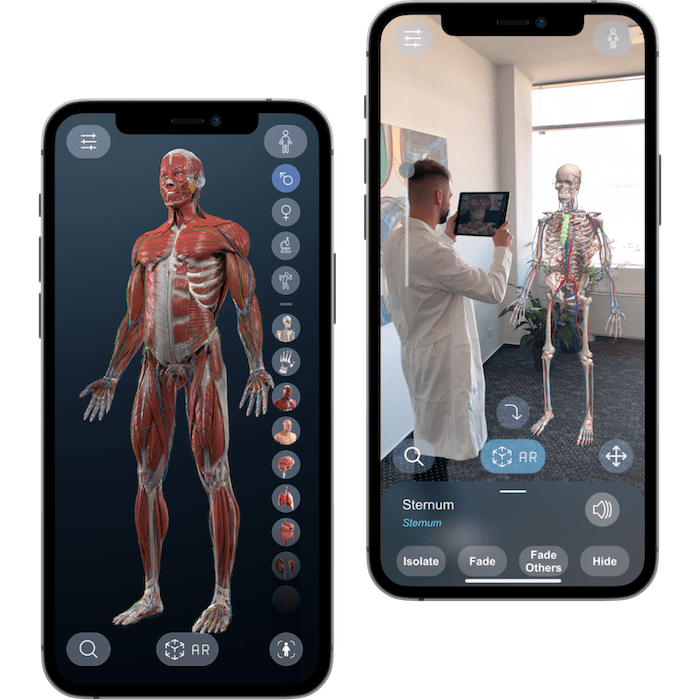 Augmented Reality
Don't have a virtual reality headset? No problem.

Our expanded reality mode enables you to position anatomical models directly in your real-world environment. So inserted 3D models have their actual size.

More than 10,000 structures and animations with detailed descriptions in your pocket – anytime and anyplace.